After 5 1/2 fabulous weeks in Spain & Europe, we are home again. What sights and tastes! Art & architecture in abundance……..and sunny and warm the whole time!
I set myself the lovely task of sketching as much of our trip as possible (see Sketches folder) and so made up a little travel kit.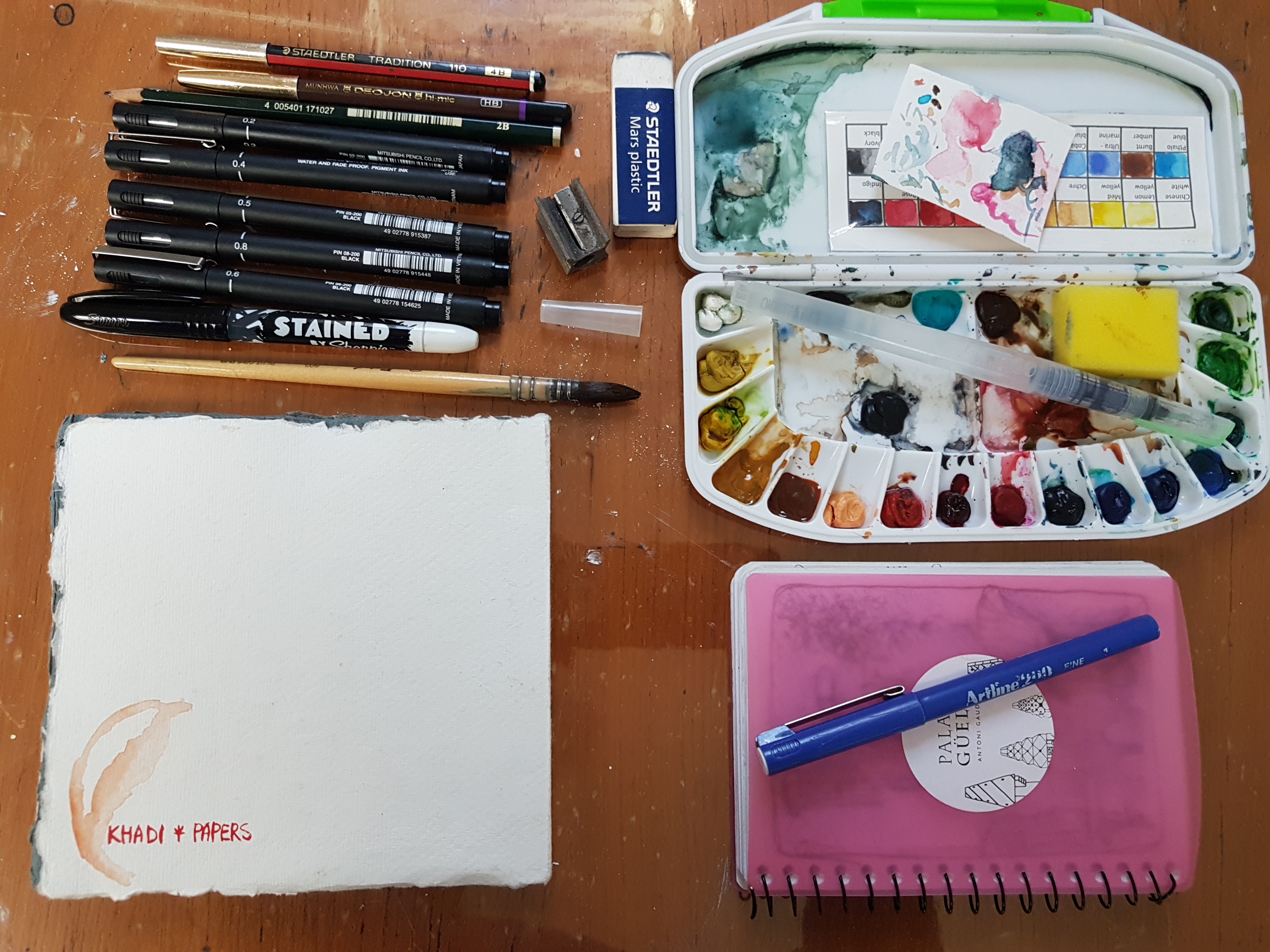 A 15cm square book of Khadi paper (Cotton paper) for pen and wash sketches
A small spiral notebook 10cm x 15cm just for pen work. (which I carried everywhere)
A small watercolour palette (which I crammed with colours before I left)
A paper towel
An aqua brush (med)
A small mop brush
Artline black finepoint pens – 0.2, 0.4, 0.6, 0.8
Sharpie 'Stained' brush pen (not waterproof)
3 x pencils: HB, 2B, 4B
Eraser & pencil sharpener
Blue Artline pen 0.4 (Loved this nib an used this lots with small notebook)
I put all of this (except the spiral book and blue pen) into a very OLD Qantas onboard toiletries kit………… I always knew it was too good to throw away!!