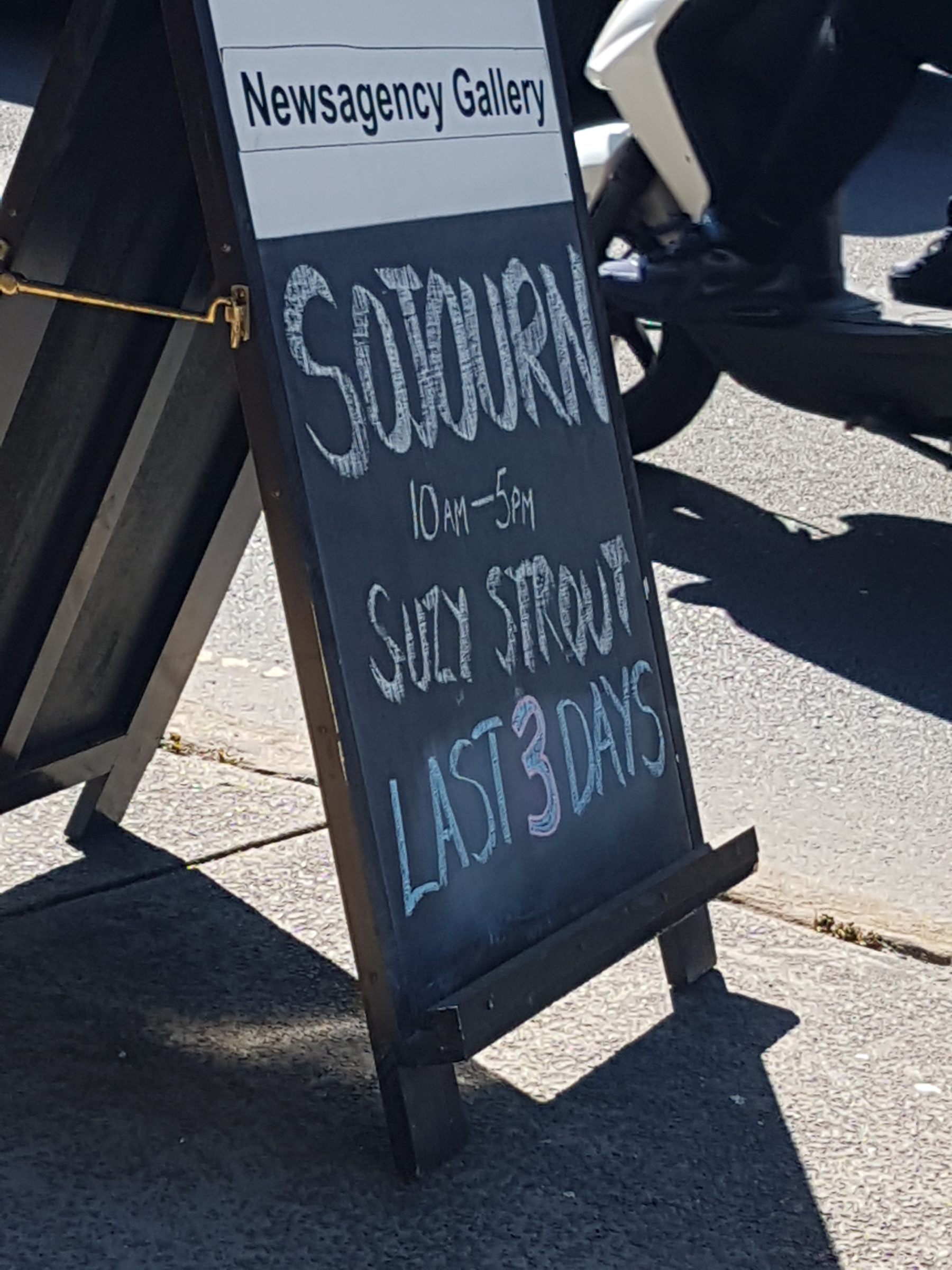 The last weekend of my exhibition flew by, with so many visitors….friends, colleagues and new faces. It has been a wonderful experience having the chance to both see my works up on the gallery wall, to talk about them and the stories that motivated me, but it has been equally rewarding to hear the stories they evoke in those viewing them. I'm still not used to the daily noise of the traffic outside the gallery, but loved how friendly Petersham was, with most passers-by giving a wave or a friendly nod.
A big Thanks to Bess at Newsagency Gallery for an easy and successful exhibition.
Might do it again next year!!!!!!!!